Ally Presicci
Assistant Trainer and Head Groom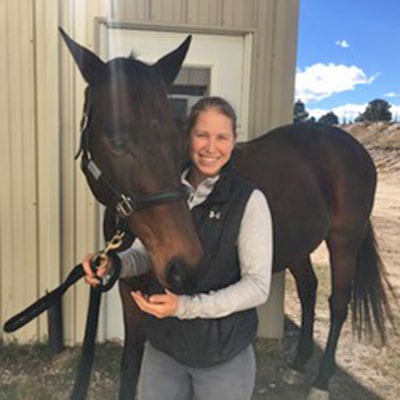 Ally joined our team in April of 2018. Ally found her way to Colorado in January 2018 from Southern Pines, NC, where she was a barn manager at a private eventing/breeding farm. She began her riding career as a hunter/jumper but later made the switch to eventing, which led her to Louisiana. In Louisiana, she groomed and rode horses for the trainers at Holly Hill Equestrian Center. She finally made the move to Southern Pines and was in the thick of everything eventing! Fortunate for Aspire Eventing, she moved here.
Callie Oaks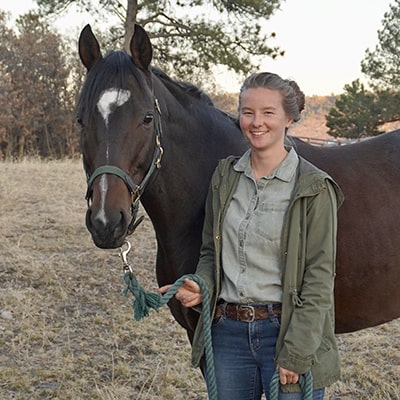 Callie started as a working student at Aspire Eventing in January of 2020 with her horse Rose. New to the eventing world, she's has worked hard to learn all she can. Callie and Rose competed in their first Horse Trial during the fall of 2020. In the fall of 2021, Callie joined the team as an employee and is a huge part of the success of the farm.
Laura Holland
Consultant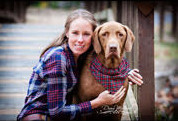 Laura has been with Aspire Eventing since January 2016. She came from Southern Pines, North Carolina, following her husband out to Colorado. Laura's priceless experience in eventing and showing and years of managing a private farm have made her an asset to our team.
Julie Colby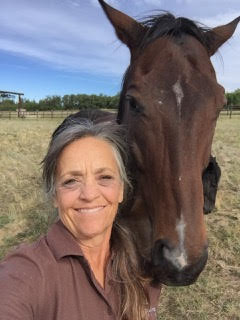 Julie joined the Aspire Team in 2014 and has been blessed to be a part of Dani's vision to provide a facility of professionalism, top-notch horse care and a family-like atmosphere. Serving in a support role in all things both at the farm and on the road, taking care of horses, dogs and people is her passion. As a Colorado native, Julie has loved getting to learn and work in the eventing world and even is hoping to ride an event….soon!
Molly Wafle
Working Student
Molly joined us in July of 2021. Molly grew up competing hunters and jumpers in Virginia. After a too long break from horses she got back to riding and found Volu who has inspired her to change disciplines and always keep learning more. Thanks to this special horse she found Aspire.
Working Student Wanted
We are looking for a working student to join the team Jan/Feb of 2023. Please email your resume to dani@aspirellc.org to apply.