In Loving Memory Bacana
2018 KWPN Mare 15.1h
In Loving Memory Bellissima
2013 Oldenburg Mare
In loving memory of this most incredible mare. Our time together was way too short. Belissima was started her under saddle by Dani in June 2017 and began competing in February 2018. She finished her first year of competition at Training level and qualified for the USEA YEH Five-Year-Old Championships. Belissima is very talented and fancy. Dani can't wait to see what this talented mare has in store for the future! Dani and Belissima started 2019 off with a 6th place finish at Ocala Winter I H.T. in the Training Horse division. Next, the pair went on to finish 4th in the Training Horse division on a 33.6 at Rocking Winter II H.T. In March, Dani and Belissima finished 12th in her Preliminary level debut at Rocking Horse III H.T.
Thurston B. Howell aka "TBH"
2007 15.2 Hand Bay Thoroughbred Gelding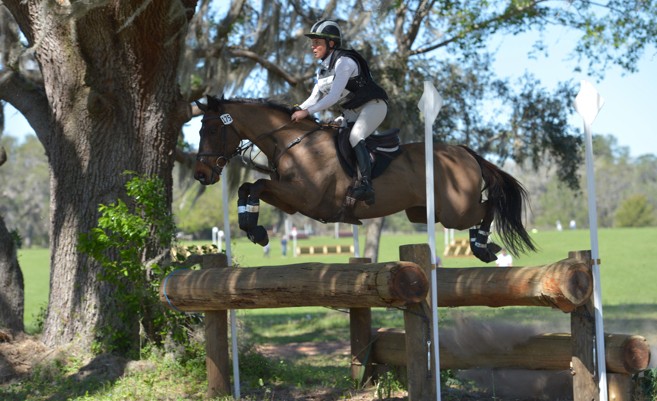 Thurston is back home with his amazing mother, Carol Mavrakis, being spoiled and bossing around his herd of ladies
In Loving Memory Howard County Hank aka "Hank"
2004 16.3 Hand Chestnut Thoroughbred Gelding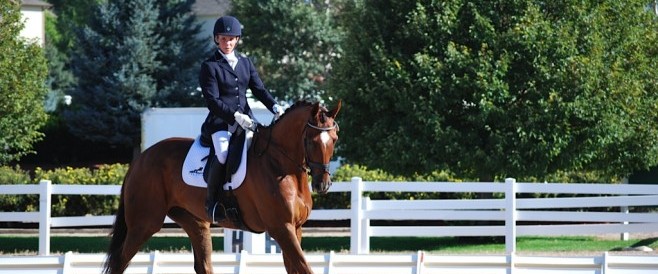 This horse was a true competitor. He came straight off the track in the fall of 2014 as a ten-year-old, and his Eventing career began in February 2015. Together, Dani and Hank had competed through the CCI2*-L level.
Kaptain America aka "Kaiden"
2006 17 Hand Chestnut Irish Sport Horse Gelding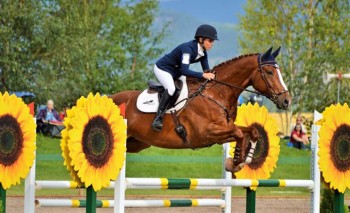 Folsum
2004 Bay Thoroughbred Gelding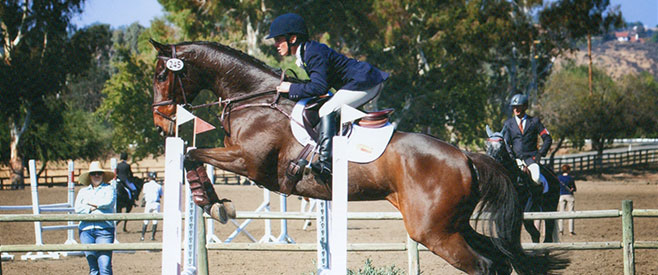 Folsum was purchased off the track and became highly competitive through the Preliminary level. He is now retired and lives a life of luxury at Dani's farm!
Bubbles @ Bricky
1996 English Thoroughbred Gelding
Bubbles came into Dani's life when she was over in England at Captain Mark Phillips' yard, grooming for Amy Tryon in preparation for the World Equestrian Games. She instantly fell in love and bought him in 2007. He was later sold to Tamra Smith in 2010.
Etoile aka "Star"
1995 Thoroughbred Gelding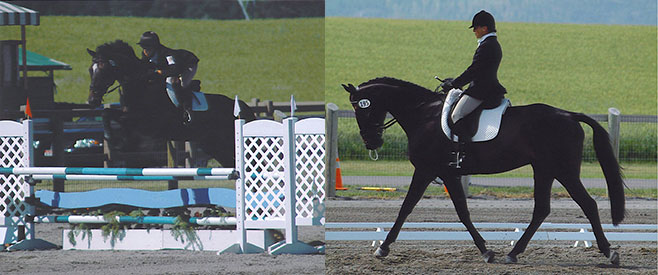 Star was sent to Dani while her good friend, Alison Smith, finished medical school. Dani and Star had numerous wins and competed through the Intermediate level. Star is now retired in South Carolina with Alison.
Aspire
1997 New Zealand Thoroughbred/Hanoverian Mare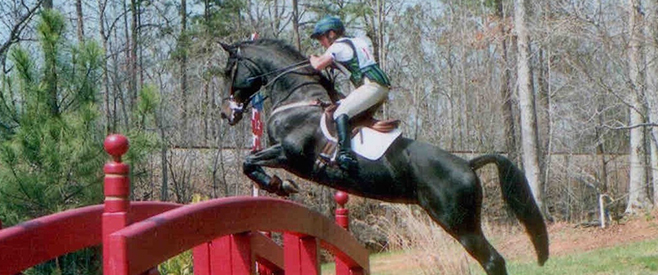 Aspire was imported by Dani from New Zealand as a four-year-old and trained through the CCI3*-L/Intermediate level. Aspire (Annie) and Dani had a very successful career with wins both on the east and west coasts. Annie was later sold to an amateur where she was treated like royalty until her passing in 2014.
Rasta Mon
1987 Thoroughbred Gelding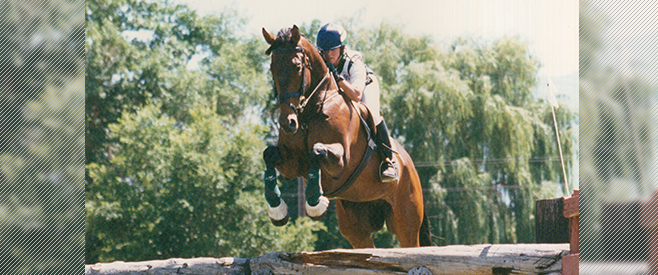 Rasta Mon was purchased off the track as a five-year-old. Rasta was Dani's Young Rider horse and placed 3rd at NAYRC 1998 in the CCI2*-L. He competed successfully through the Intermediate level until he was sold to a junior to compete in the Children's Jumpers.